Meet Tom McDaniels, Navy Veteran and RELI's Chief of Government Relations
Meet Tom McDaniels, Navy Veteran and RELI's Chief of Government Relations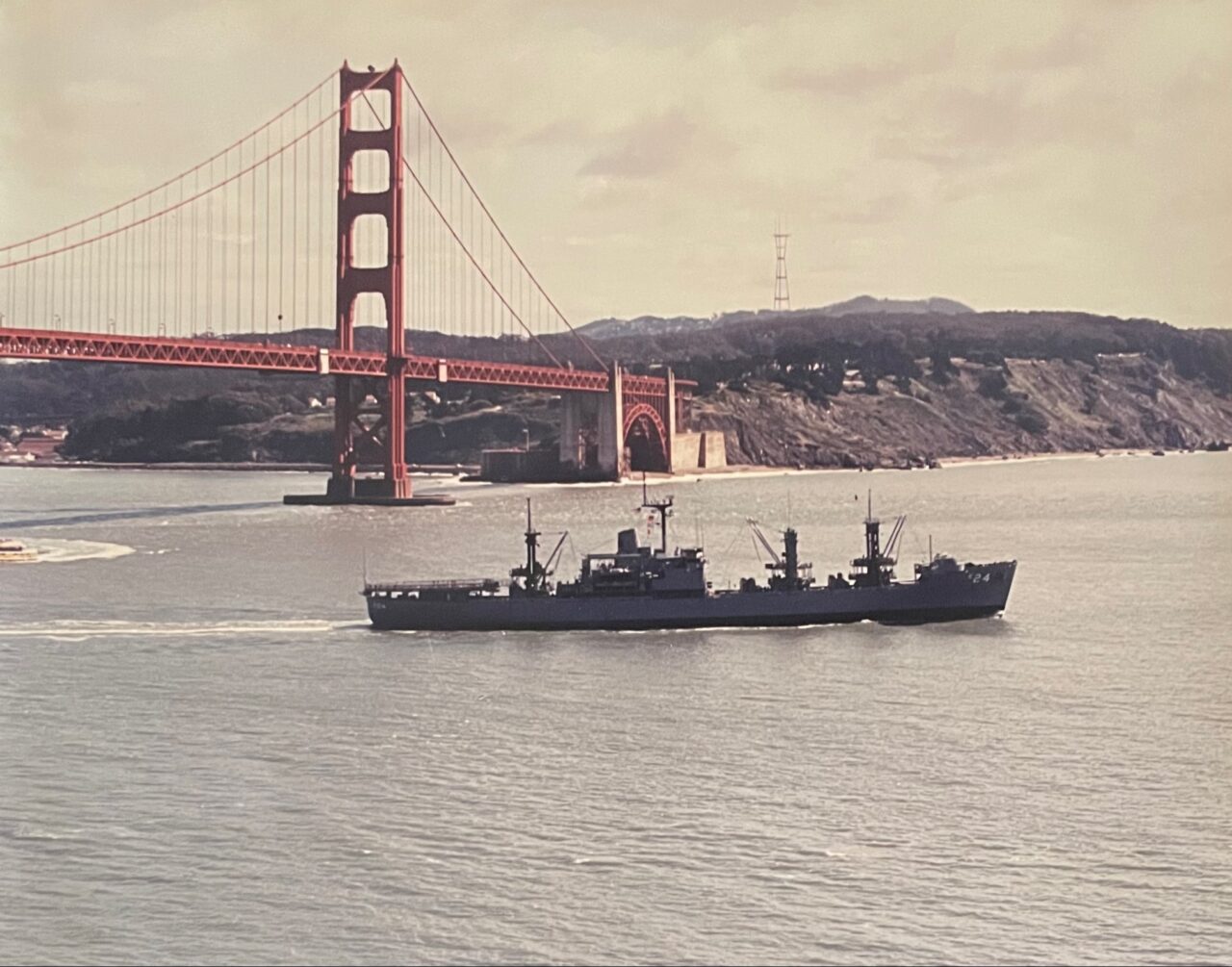 Meet Thomas (Tom) McDaniels: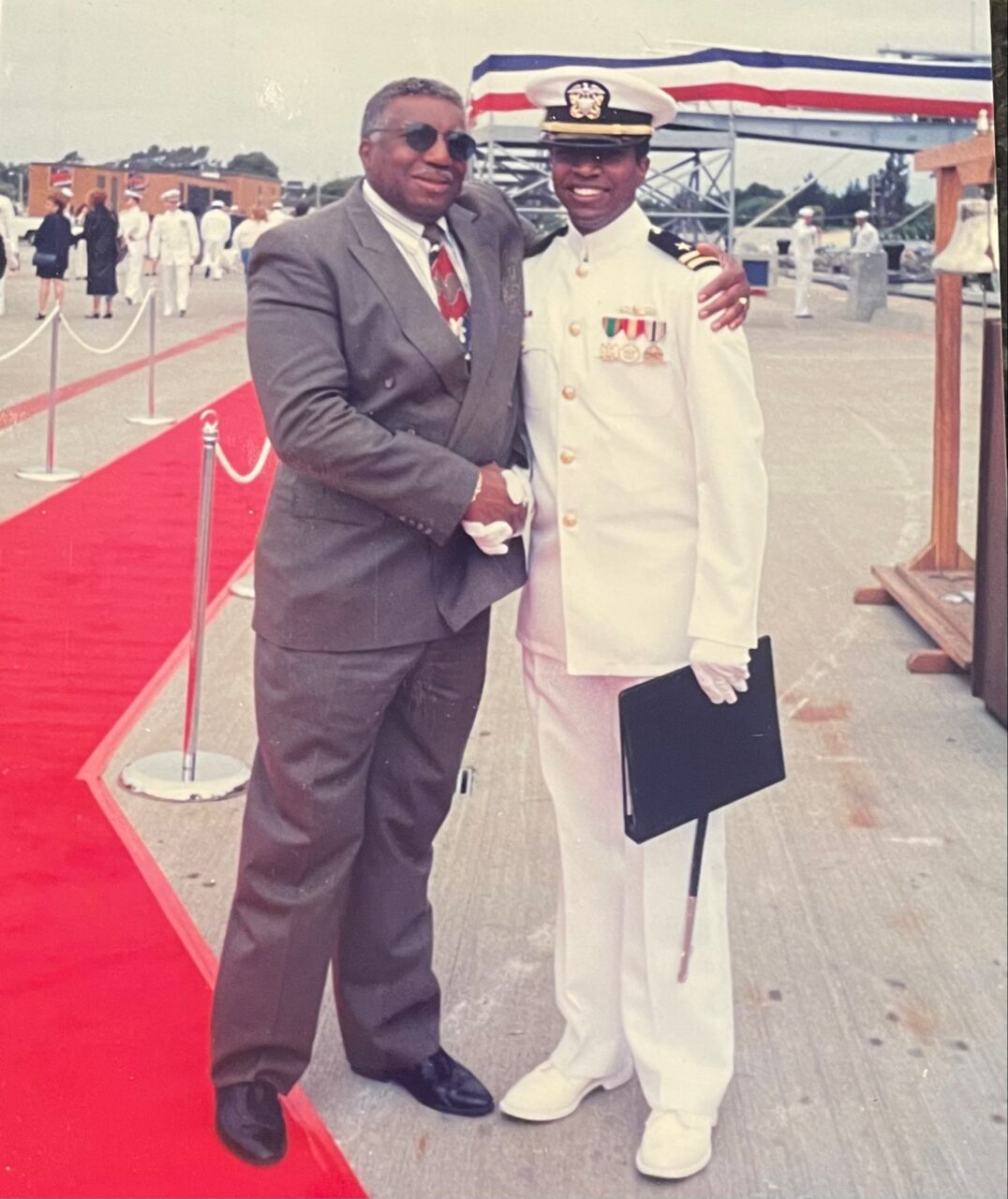 Pictured here (right): Tom McDaniels. Tom McDaniels is a highly accomplished Navy veteran who served a four-year deployment from 1990-1994, including service in the Persian Gulf War. Tom's service was primarily conducted aboard the U.S.S. Pyro, a Navy auxiliary supply ship part of the USS Abraham Lincoln aircraft carrier battle group, across roles as a Navigator and Communications Officer. He toured throughout many areas of the Western world, including Hawaii, Kenya, Japan, Thailand, Hong Kong, the United Arab Emirates, Bahrain, and the Philippines.
Life Aboard the USS Abraham Lincoln
Tom's primary role as a Navigator included working alongside the ship's captain to establish correct routes based on nautical charts and ensure safe passage for the ship's crew and cargo through international waters. In his role as a Communications Officer he oversaw the communications department aboard the ship and was responsible for the secure transmission of classified information from ship-to-ship and ship-to-shore. He was responsible for all forms of operational and administrative communications and played a major role in ensuring personnel were following orders. Tom says people and cultures from "all walks of life" were serving in the Navy alongside him: "They throw you all together and make it work." Duties often ensued on board, in Working Ports and in Liberty Ports, giving him the opportunity to explore on his free time. Being stationed all throughout the world, Tom had the opportunity to immerse himself in different countries, cultures, and customs. He has many fond memories of shopping, towns, and food, citing travel as his most rewarding experience in the Navy.
Tom recalls his time as a sailor as a professional challenge at his young age at the time of his service. He faced high levels of stress, learning how to take charge as an authority, working with a variety of personnel, and being away from his home. Despite these hardships, his motivations of the exhilaration of aviation, travel, scholarships, and his father propelled him through his career. When asked for advice that helped him persevere through his service, he offered some reassuring comments. He says, "Service may seem like a long time, but it goes so fast…Enjoy and appreciate your time and colleagues, and travel and learn as much as you can. Your skills will translate as a private citizen."
Adjusting as a Citizen
By the end of his four-year deployment, Tom went on to become a decorated veteran. He was awarded a National Defense Medal, Surface Warfare Qualification, Southwest Asia Medal with Bronze Star, Sea Service Deployment Ribbon, and Navy Achievement Medal. Tom used his Naval expertise to jump straight to work at Capitol Hill in Washington, D.C. Early in his career, Tom achieved one of his proudest accomplishments, passing African American author Zora Neale Hurston's postal stamp through Congress. Working throughout a variety of governmental roles in his later career, including work for the Transportation Security Administration and U.S. House of Representatives, Tom believes the Navy prepared him to manage high-stress positions.
Where is he Now?
Tom currently resides in the suburbs of Chicago with his husband, Ricky, as well as his cat, Rosie. He remains active in veteran organizations, including the VA, the annual Black Caucus Conference and his ship's alumni association. His most recent governmental work is with RELI Group, beginning in August of 2022. His role as RELI's Chief of Government Relations utilizes his relationships and understanding of legislation to raise overall awareness with congressional members and senior government officials
RELI's Efforts for Supporting the American Public
Members of our team, like Tom, provide a level of expert knowledge and background that makes RELI not just a contractor, but a partner. To learn more about RELI's capabilities for federal civilians, please visit https://www.religroupinc.com/federal-civilian/.