RELI Employees Give Back
RELI Employees Give Back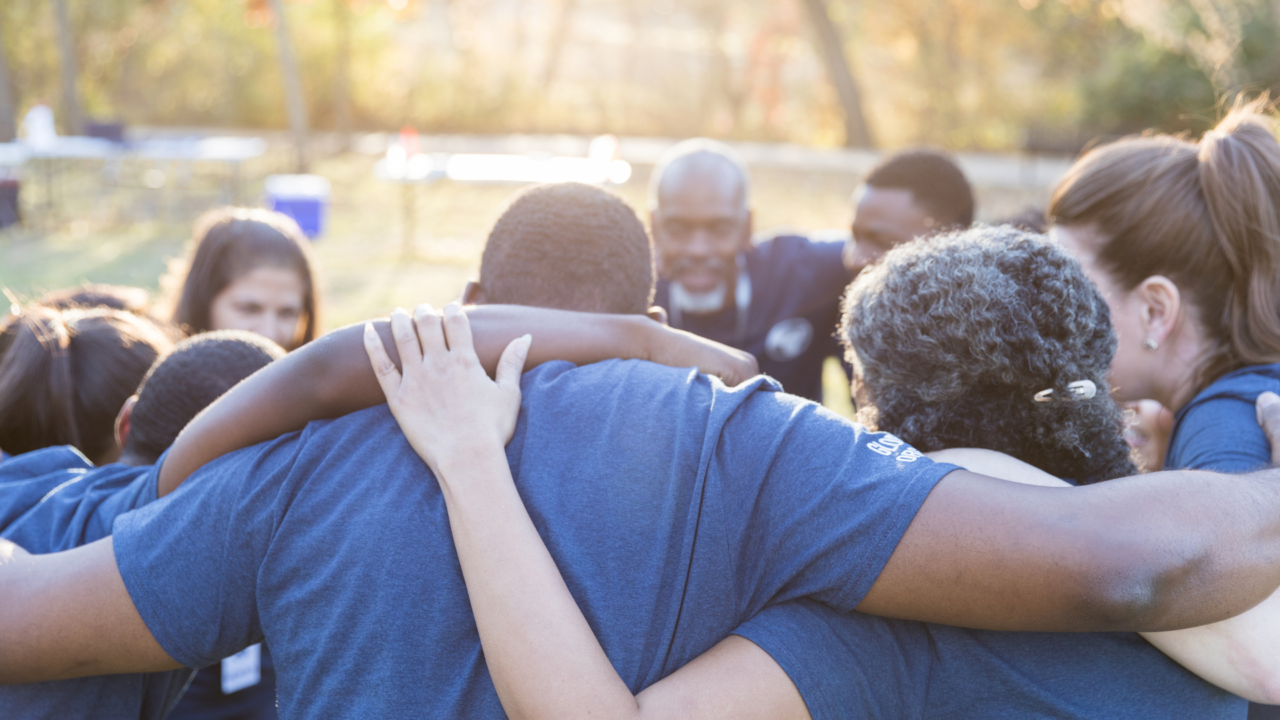 In honor of Volunteer Recognition Day (April 20), RELI is highlighting two of our employees who not only dedicate their time and efforts but have made significant impacts on their communities: Gina Frazier and Brad Hove.
Gina Frazier, Process Engineer at RELI, began her volunteering journey about 10 years ago when she participated in a mentorship program for women entrepreneurs in the Middle East. She taught women from Jordan and Afghanistan who went on to start various projects such as a mental health institute and a women's self-defense school that was recognized by President Obama. "One small act of kindness can trickle down in many ways. It doesn't have to be a huge effort; any act of volunteerism can have a huge impact," said Frazier when asked what volunteerism means to her.
Gina has been with RELI since November 2021 and is supportive of its Corporate Social Responsibility efforts. "I love how supportive RELI is of non-profits," said Gina.
In 2015, Gina began volunteering for I Will Mentorship in Fort Myers, Florida, and is now on the Board of Directors for the organization. I Will Mentorship is a non-profit organization that empowers youth to make positive life choices through e-STEM-based learning and evidence-based mentoring programs focused on increasing academic achievement, strengthening community, and providing exposure to opportunities to improve socioeconomic mobility.
One of Gina favorite aspect of I Will Mentorship's programs is that they are "totally transforming the youth and the community." She recalled the transformation of a boy who began the Electrathon, a program in which students design and build electric-powered cars that they race in state and national competitions, as a shy kid who "would not even look you in the eye." However, by the end of the program he was "totally transformed" and became the team leader. "His life changed from this program," said Gina.
"Every single event has life changing stories like that," said Gina. "We work with youth who want to change their lives." Another program that Gina is proud of is the Urban Community Farm that was initiated by I Will Mentorship in 2018 with the goal of advancing urban agriculture. "These are wonderful people wanting to change the community, they have taken ownership of the farm," said Gina on the progress of the project.
Brad Hove, Project Manager on the CSMM Contract with CMS at RELI, has been a member of the Board of Directors at Kids Can for almost three years. Kids Can is a non-profit based in Omaha, Nebraska that aims to educate, engage, and inspire children through early childhood care and out-of-school experiences.
"I am a social worker by education and trade, and have always felt the need to give back," said Brad "I think volunteering should be a part of everyone's life." In addition to Brad's role as a board member, he also serves on two sub-committees at Kids Can, the Can Do Event Planning Committee and the Programs Committee.
Brad's favorite memory of working with Kids Can takes place at the annual Can Do Luncheon that Brad's committee puts on each year. "We typically invite the families and children that receive services to the Luncheon, and a group of children from one of our day programs came out and sang a few songs." Said Brad. "I couldn't believe it – the kids were so attentive; you could tell they had rehearsed and were so proud of what they were doing."
The annual Can Do Luncheon focuses on both recognizing other people 'doing good' in the community and raising awareness about the organization. Last year funded 89 different families and received $111,000 in scholarships to offset the costs of childcare, with part of these funds being raised at the Can Do Luncheon. "We recognize individuals in the community that go above and beyond in terms of serving." Said Brad. Part of Brad's responsibilities include identifying potential sponsors, increasing awareness of the organization in the community and bringing attention to these individuals that are making a difference.
Brad believes the work he is doing at RELI is connected to his volunteerism through the philosophy of helping communities. "On the CSMM contract at RELI we are engaged in what I would consider to be macro-level social work in the way that we supporting value-based care initiatives for Medicare beneficiaries," said Brad. "The end goal of what we are trying to do is ensure that patients receive the best possible medical care. If you apply the same philosophy, what we are trying to do at Kids Can is improve the lives of individuals in this community."
RELI is proud to recognize and support the volunteer efforts of our employees. Their dedication and impact on their communities are a testament to the positive change that even one person can make. We are honored to have them as part of our team and are committed to supporting their continued efforts to make a difference in the world. "There are plenty of people who could benefit from assistance, whether that's being a mentor or serving in some other capacity in your community," said Brad. "Reach out to your local United Way chapter or your local nonprofits, because the assistance is always needed no matter where you live."