Cybersecurity Challenges Faced by Remote Workers & How to Prevent Them
Cybersecurity Challenges Faced by Remote Workers & How to Prevent Them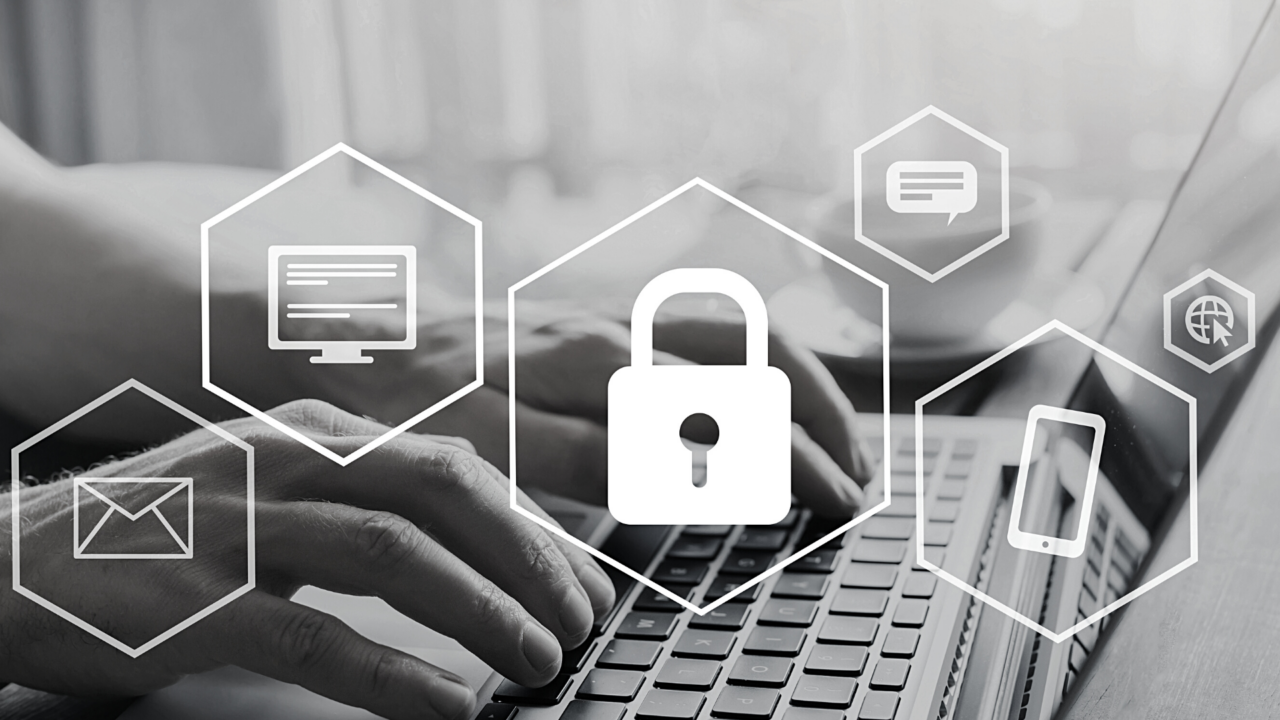 Cybersecurity Challenges Faced by Remote Workers & How to Prevent Them
Remote work has become the new workplace standard for many fields across the U.S. after the COVID-19 pandemic. According to Gallup, 45%of full-time employees now work remotely. While many cite the ease of working from anywhere as a benefit of working remotely, that ease comes with growing concerns over cybersecurity. When working outside of office settings, individuals must consider what networks they are connected to, who is around their workspace, and what they are accessing on corporate devices.
The shift to remote work aligns with a marked increase in targeted online attacks towards remote workers. Examples include phishing – the act of accessing sensitive data through fraudulent emails or websites – use of personal devices without corporate encryption protection, and malware. Now more than ever, establishing safe cybersecurity practices is crucial in the corporate climate as threats and scams continue to evolve and target remote workers.
Everyone is responsible for cybersecurity.
Cyberdefense isn't just the responsibility of an organization's cybersecurity team; it starts with individual employees. One way to secure your cyber network is to ensure your password is protected. Passwords should be limited to one account and be uniquely complex in nature. For added protection, the use of multi-factor authentication should also be incorporated into your login routine.
Mitigate cyberattacks through secure Wi-Fi networks.
Another way to limit cyber attacks is by working on secured Wi-Fi networks. Traditional corporate Wi-Fi networks, software and devices maintain firewalls and monitor ongoing cyberthreats. In a home workplace setting, Wi-Fi systems should require a secure, complex password, receive regular updates, and supply a strong connection to run at optimal performance. When using public Wi-Fi, it's important to note hotspots are often not encrypted and risk cloud data breaches. Only work on company-appointed devices to ensure they are receiving managed cybersecurity.
Be aware of cybersecurity needs.
One final step to implementing safe cybersecurity practices is to slow down your work. A recent study conducted by the University of Central Florida identified at-home stressors as a cause of mismanaging security protocols regarding sensitive information. This can occur through shortcuts or clicking encrypted links on malicious emails. Thinking twice before opening an attachment or clicking a link may save the integrity of your work.
RELI Group builds tailored protection and information assurance solutions for cybersecurity needs.
RELI Group strategically works on ensuring protection, confidentiality and integrity across its internal operations. The Cyber & Security Operations team offers services including Security Training & Guidance, Information Systems Security, Security Assessment & Authorization, and Emergency Preparedness. Our continued work with state and federal agencies puts innovative cybersecurity at the center of our operations. For more information on RELI Group's efforts for maintaining security, privacy and data protection across IT systems, please visit www.religroupinc.com/capability/cyber-security-operations/.