Celebrating 10 Years of RELI Group
Celebrating 10 Years of RELI Group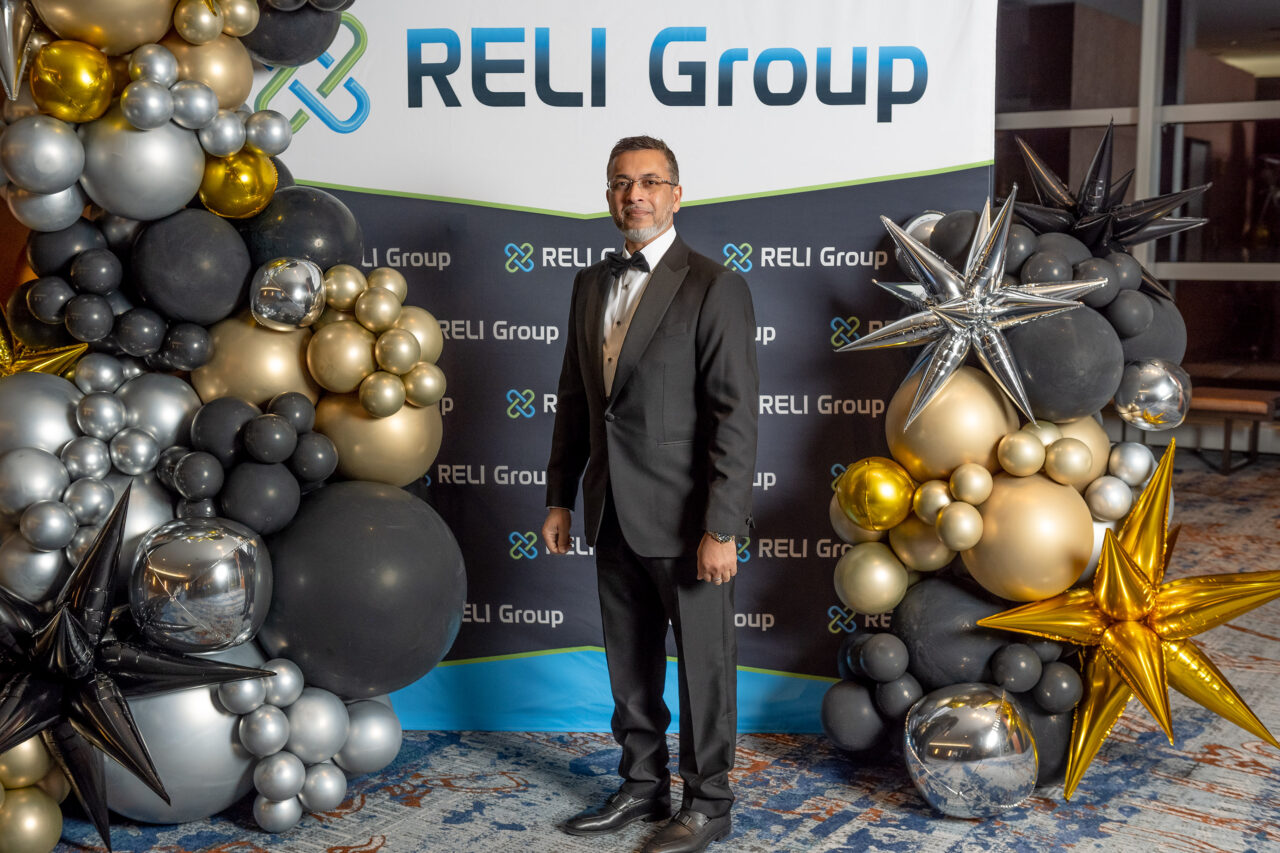 This February, RELI Group is celebrating the 10th anniversary of our founding by President Mohammad "Sam" Elias. In 2013, President Elias made the courageous decision to leave his career with the Centers for Medicare & Medicaid Services – not because he no longer wanted to serve the American public in that way, but because he believed he could make an even bigger impact as the leader of his own company. "That's the vision of the company – touching American lives and doing good for others," President Elias shared. From that passion grew the company that became RELI Group – a passion to support and improve the health, safety and security of the American public through the missions of its customers: federal, state and local government.
Together with his wife, Rebeka Sultana, President Elias began his business from a room in his in-laws' home, working diligently to build a business that existed to serve – serve the public through its support of federal agencies, serve its employees by recognizing their expertise and welcoming them into the family, and serve its clients by truly understanding them and providing not just services, but solutions. "It's not a one-size-fits-all, one-solution fix for every client," President Elias explained. "It's about understanding the policy, understanding the programs, and implementing the right systems to solve the client's problem."
Gradually RELI expanded, growing the company and building its most valuable resource – the staff. From the beginning, President Elias recognized that having the right people on the team is what would set RELI apart, allowing the company to understand its clients and solve their problems in a way no other company could. "I'm very proud of the teams we've built. These people could go to any company, but they chose to come to RELI," expressed President Elias.
In the years that followed, President Elias paved the way for the company's success, securing HUBZone, 8(a), and CMMI clearances to help make the company more competitive. The company received its first prime contract in 2016 and continued to win new work and partner with new agencies, earning a spot on Inc. 5000's list of the Fastest-Growing Private Companies in America in 2020. In 2022, RELI received a citation from the Governor of Maryland for making a positive impact on the health of Maryland's communities, and was just recently named the 8(a) Business of the Year.
Today, RELI has more than 600 employees in more than 35 states, Washington, DC, and Puerto Rico. President Elias prides himself on bringing employees with just the right expertise to their position, and never hesitates to remind employees of the value they bring. In a recent message to employees, he reminded them that, "Our work truly impacts lives, whether it's preventing fraud and abuse in our federal healthcare programs, supporting research to improve health outcomes and inform policy, keeping systems secure, efficient and equipped with the latest technology, or protecting travelers and our nation's transportation industry. Your work makes a difference in millions of lives every day."
Looking ahead to the next 10 years, President Elias is eager to lead the company into new markets and bring on new clients. Together with longtime friend and colleague Swami Swaminathan, who became CEO of RELI in 2022, Team RELI will continue to provide the best solutions to its clients and cement its position as thought leaders within the industry. Sound like a great opportunity? Apply today to join the team!