Employee Spotlight: Ed Gorens
Employee Spotlight: Ed Gorens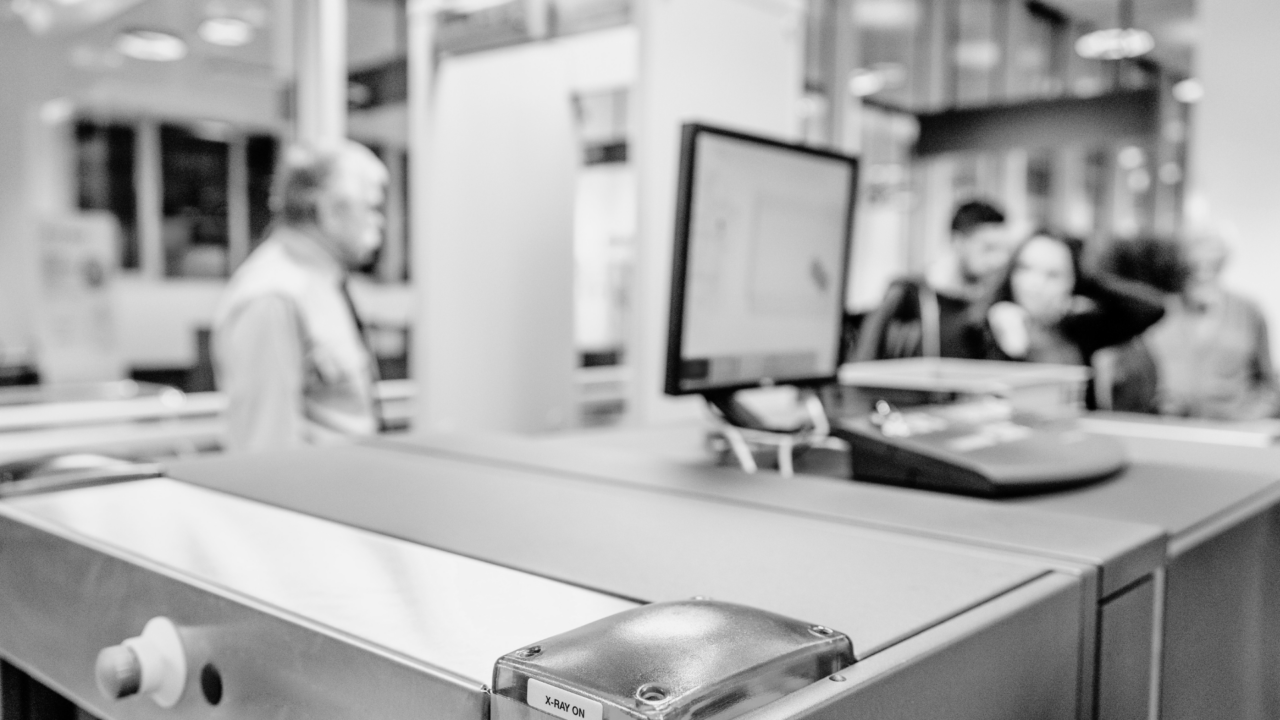 On September 11, 2001, the lives of many Americans changed forever, and the resulting creation of the Transportation Security Administration (TSA) sent Ed Gorens' career in a new direction of service through security. At the time, Ed was managing the engineering, manufacturing, delivery and installation of conveyor systems for major shipping companies, helping build systems that automated processes to move and sort millions of packages each day. After a company buy-out and relocation, Ed oversaw the transition to the new plant and stayed behind to close out the old facility. It was then that his boss approached him with an offer to use his expertise and serve his country as part of TSA.
Aviation and Transportation Security Act
In November 2001, Congress passes the Aviation and Transportation Security Act in response to the vulnerabilities exposed by 9/11. In addition to establishing the TSA, the act instituted federal control of airport screening and security. Prior to 9/11, airport screening was performed by private contractors and handled independently by each airport, resulting in inconsistencies and vulnerabilities throughout the system. The Aviation and Transportation Security Act introduced standardized security procedures and training across airports, in addition to placing TSA agents in charge of passenger and baggage screening. The act also called for more sophisticated baggage screening systems, metal detectors, explosive detection systems, and other tools aimed at identifying potential threats.
Additional provisions of the act included enhanced background checks for airport personnel, strengthened passenger identification, an expansion to the Air Marshal program, and further training and coordination among TSA agents. But it was the new screening requirements that set the stage for Ed's career.
Deploying Screening Equipment
Ed's first assignment took him to San Francisco International Airport. Many other airports were simply converting lobby space to accommodate the necessary screening equipment, but that wasn't an option for San Francisco, so Ed was faced with a new challenge: convert the airport's existing baggage handling equipment to meet the new screening requirements – from design, to installation, to commissioning – in only six months.
With support from all sides, Ed was able to coordinate the herculean task and create the blueprint for similar installations across the country. For the next three years, he traveled around the country, serving as the Program Manager who helped numerous airports upgrade and install equipment.
Ed specialized in inline systems, designed to seamlessly transport cargo through Explosive Detection Systems (EDS) and along conveyor belts with built-in scanners. EDS use complex algorithms to detect potentially explosive materials, allowing TSA officers to further screen baggage – including potentially dismantling it in a secure bomb room. In addition to meeting the new security requirements included in the Aviation and Transportation Security Act, these inline systems brought significantly more accurate baggage handling to airports, ensuring far more cargo reaches its intended destination than with manual systems.
Ed also helped install Explosive Trace Detection (ETD) systems, which are smaller devices typically used when screening carry-on baggage. When a carry-on item fails a screening, it's pulled to the side and swabbed by a TSA officer. The swab is placed in the ETD device for analysis to determine if any explosives are present.
Ed's work installing both EDS and ETD systems played a key role in helping TSA meet one of the goals outlined by the Aviation and Transportation Security Act: by December 2002, all airline cargo must be screened for explosives.
Further Work with TSA
With TSA's goals met for screening, Ed was able to return to his work with shipping companies for several years until he once again answered the call to serve TSA as a program manager on several additional contracts. His work included providing enhanced remote security and surveillance as well as engineering, testing and deploying the next generation of screening equipment.
After more than a decade of TSA experience, Ed joined Team RELI in 2020 as a Program Director on the TSA Bulk Purchase Agreement. In this role, Ed oversees a team that works on the Secure Flight program, which prescreens airline passengers. The system identifies passengers designated for enhanced screening as well as preventing individuals on the No Fly List or CDC's Do Not Board List from boarding an airplane, as well as approving low-risk passengers for PreCheck or standard screening. He also manages credentialing and clearance activities for TSA and airline employees, as well as enrollment in TSA's PreCheck program. His team also performs complex data analysis to build dashboards for TSA leadership.
Tips for Travelers
After a seasoned career with TSA, Ed's picked up a few tips and tricks that make traveling easier.
1.     Sign up for TSA PreCheck.
Ed highly recommends enrolling in TSA PreCheck, or for Global Entry if you'll be traveling internationally. These programs can significantly reduce the time it takes to get through airport security, helping reduce the stress and time constraints of airline travel, and the fees to enroll were recently reduced! The enrollment process can take up to 60 days, so be sure to plan ahead before your next trip.
2.     Know the carry-on and security screening guidelines before you travel.
In the years since Ed helped install the first EDS and ETD systems across the country, techniques and technology have improved. As a result, some airports no longer require passengers to remove devices and liquids from their carry-ons or take off their shoes while going through screening. It's a good idea to research the requirements for any airports you'll be traveling through, and be prepared before you arrive at security.
Additionally, familiarize yourself with what you can and cannot bring in checked or carry-on baggage. TSA provides many resources on security guidelines, including a handy look-up tool to search for virtually anything you might be packing. Prepare yourself before you get to the airport for the easiest security experience.
3.     Be patient.
Above all else, be patient. It's TSA's job to keep you safe, and if that means a few extra minutes in the screening line, that's a small price to pay for safety. Staying calm and patient throughout the process will help ensure a smoother screening for yourself and your fellow passengers. Traveling is already stressful enough – no one needs the added stress of an inpatient traveler, and losing your cool will not get you to your gate any faster.
With all his experience and expertise, Ed is a huge asset to RELI Group, and we're grateful he's part of our TSA team. You can read all about the great work RELI's National Security and Safety team performs on our website, or contact us today to learn more!