Inspiring the Next Generation: RELI's partnership with Lindale's Robotics Team 
Inspiring the Next Generation: RELI's partnership with Lindale's Robotics Team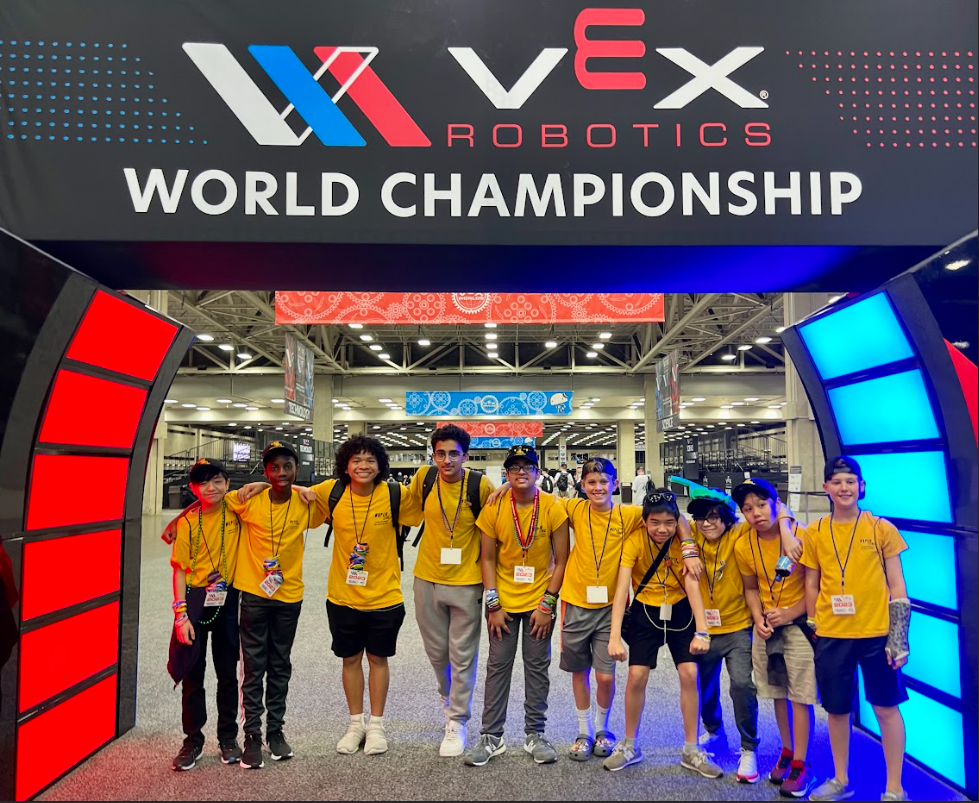 In Linthicum, Maryland, at Lindale Middle School, something extraordinary is happening. The school's robotics team, Hyper Lynx, recently made its way to the world stage, with two teams competing in the competition. RELI embraced the opportunity to become one of the sponsors after the team reached out, ensuring that the kids had the chance to showcase their impressive skills. RELI's partnership with Lindale demonstrates our commitment to supporting our community and STEM education programs for the next generation.
At the world competition, Lindale Middle School's robotics team had an incredible opportunity to collaborate with teams from around the world. Upon arrival, each team is assigned to play with a random team. This allows students to experience the excitement of teamwork and relationship building. This year, Lindale played alongside teams from South Korea, Vietnam, Canada and other nations, fostering international connections and broadening their perspectives.
Hyper Lynx Robotics Team demonstrated their skills and determination by not only qualifying for the state competition but also securing a place in the world competition for the second year in a row. These achievements showcase their dedication, which has been recognized at the highest levels. Senator Pam Biedle honored the accomplishments of Hyper Lynx Robotics with an official Citation.
For many students at Lindale Middle School, the world competition offered an exciting new experience. With over 70% of Lindale students coming from economically disadvantaged families, traveling to large competitions can be a challenge. However, with the support of sponsors like RELI, these students had the chance to fly on a plane for the first time and spend five memorable days in Texas. 
RELI takes pride in the opportunity to support the Lindale community and promote the accessibility of STEM education across all age groups. Club Sponsor, Rick Hall, states that Hyper Lynx "opens up a whole new career path in robotics." RELI's investment in Hyper Lynx Robotics Team not only helped students to participate in the world competition but also promotes possibilities for the future. The club introduces students to robotics and has ignited a passion for STEM amongst them. Through sponsorship, RELI is planting the seeds for a brighter future which empowers Lindale's students to excel in STEM fields.
The Hyper Lynx Robotics Club serves as an introduction to the world of opportunities that await in the STEM field. By participating in robotics competitions, students develop valuable skills such as critical thinking, problem-solving and collaboration. This exposure to STEM education equips students with a solid foundation and sets them on a path toward fulfilling careers in science, engineering, technology and mathematics.
With the backing of RELI, the Hyper Lynx Robotics team has overcome challenges and achieved success on a global level. RELI's commitment to supporting the Lindale community and fostering STEM education has been a rewarding experience. Empowering students to dream big and pursue careers in the growing field of robotics and STEM is always a primary goal of ours. Together, Hyper Lynx Robotics and RELI are shaping a brighter future, where innovation and community thrive together.